The 7th Annual Blocktoberfest is just around the corner on September 21st from Noon to 6! We welcome you to come and enjoy this event with First Lutheran Youth and Trinity Block Lutheran. We are now ready to start filling youth/parent slots to run the drink and teen tents. Just click the sign up button below and you're all set to lend a helping hand. Also if you feel the desire to donate great that's an option too. A paper sign up sheet will also be available in the narthex as well as the soda collect location. Thank you all in advance and remember many hands make lite work!

Please join us for the Annual Fall Bazaar and Craft Fair
We already have almost 50 crafters and vendors, baked goods from our very own Lutheran Women In Mission, Hamburgers and hots dogs and more from the local Lutheran Early Response Team, Snow Cones, face painting and more. We also have a really nice quilt that will be raffled, as well as some really nice gifts from some of the vendors. Make it a day- stop by here early in the day and then head to Blocktober Fest for the afternoon.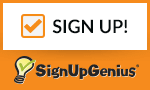 ---